It's obvious that when I wrote my last post, I was pretty well pissed the fuck off.
I think that I'll always feel that way when it comes to discussing my mental health with the majority of the people in my life. Hence the reason why I don't.
It amazes me at just how ignorant some of the people that I know really are. After spending the afternoon with a couple of friends yesterday, what happened last week wasn't even discussed. But really, what is there to say?
I'm sad. Wah.
I'm on yet another secondary medication. I don't know why the docs insist on keeping me on Effexor but since the add-on is Lexapro (an antidepressant of a different class) and not an anti-psychotic, I was willing to give it a try. I didn't really care for the new shrink but I'll give her a chance.
Anyway, this isn't much today. I'm alright. Not great, not awful. Just in the middle.
Since much of the world is hotter than a hornets asshole after eating a jar of hot peppers, I hope that you're staying cool. I am grateful, after spending many years without it, that I now have central air.
Thank God.
I should be doing yard work today but I'd melt like a stick of butter and probably make myself sick.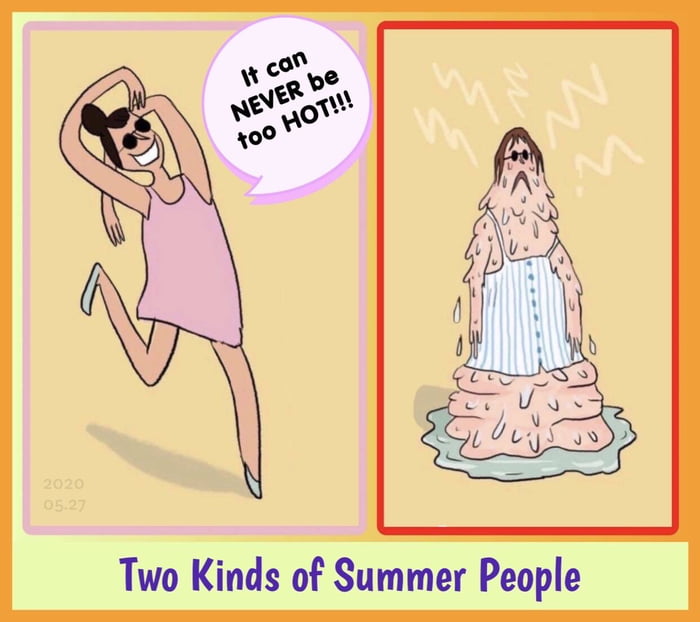 I'm the blob on the right.